An Inquiry to this website is considered a request for additional information.

Lakefront Living, On The Lake Realty License #00257334
100 Rarity Bay Parkway
Vonore, TN 37885
Principal Broker Karen Millikan
License # 00278019
Office: 423-519-3258
Fax: 866-557-1159
Email:Karen@LakefrontLiving.com
Tellico Village Waterfront Homes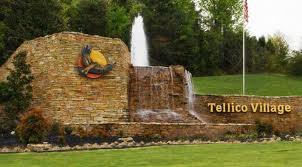 Tellico Village is an upscale residential golf and lake front community in Eastern Tennessee, just a few miles south of Knoxville. The community currently has about 7,300 residents and sits along the banks of Tellico Lake with numerous community owned boat docks and ample boat launching facilities. There are three championship golf courses with lake and mountain views that boosts extremely reasonable rates. There is a brand new Wellness Center which includes a state of the art workout center that includes an indoor running track, salt water pool and first class fitness equipment. There are also six regulation tennis courts, handball courts and recreational facilities including a beach and picnic pavilion which can be reserved for club meetings or family reunions.
Searching for:
active listings
;
city
:
Loudon
;
property type
:
Any
;
waterfront
:
yes
;
65 Results
Price (high to low)
© Copyright 2014 On The Lake. All Rights Reserved